School, Camp, Youth Groups, Scouts and Team Outings at TreeRunner

Make learning fun – and make the lessons learned last
TreeRunner invites your youth group, scouts, and athletic teams out for an exhilarating and fun experience! Stretching over many acres and ranging from introductory to advanced climbing levels, TreeRunner presents a rewarding challenge for most ability levels. Take your youth group, scouts, and athletic teams on an adventure to remember!
Group sizes welcome from 2 to 100+ with discounted weekday rates.
Free bus parking on-site! Park facilities include plenty of picnic tables for a great outdoor lunch during your time at the park.
When planning your schedule with us, we recommend planning for 4 hours of time at the park. This includes getting the kids off the bus, a 30-45 minute facilitation, up to 2.5 hours of climb time, de-harnessing after your climb, and getting everyone back onto the bus.
Many teachers have asked us for ideas on how to incorporate this into their curriculum to ensure that they get the most out of their field trip in West Bloomfield with us. Below are some ideas on a few topics that will relate to your experience at TreeRunner.
Physics of a Zip Line
Group bonding
Environmental Sustainability
Botany
Ecology
Tree Growth and Biology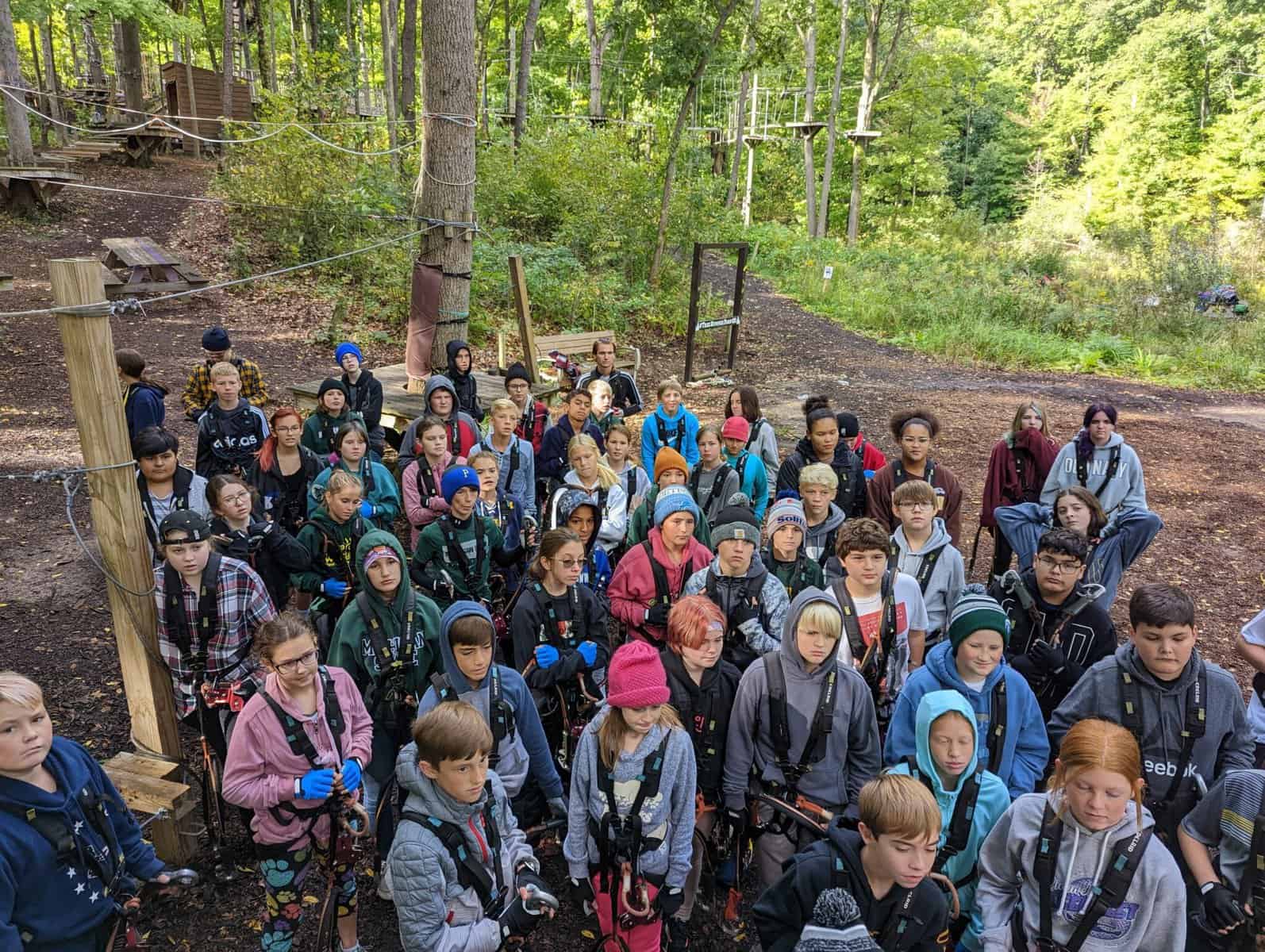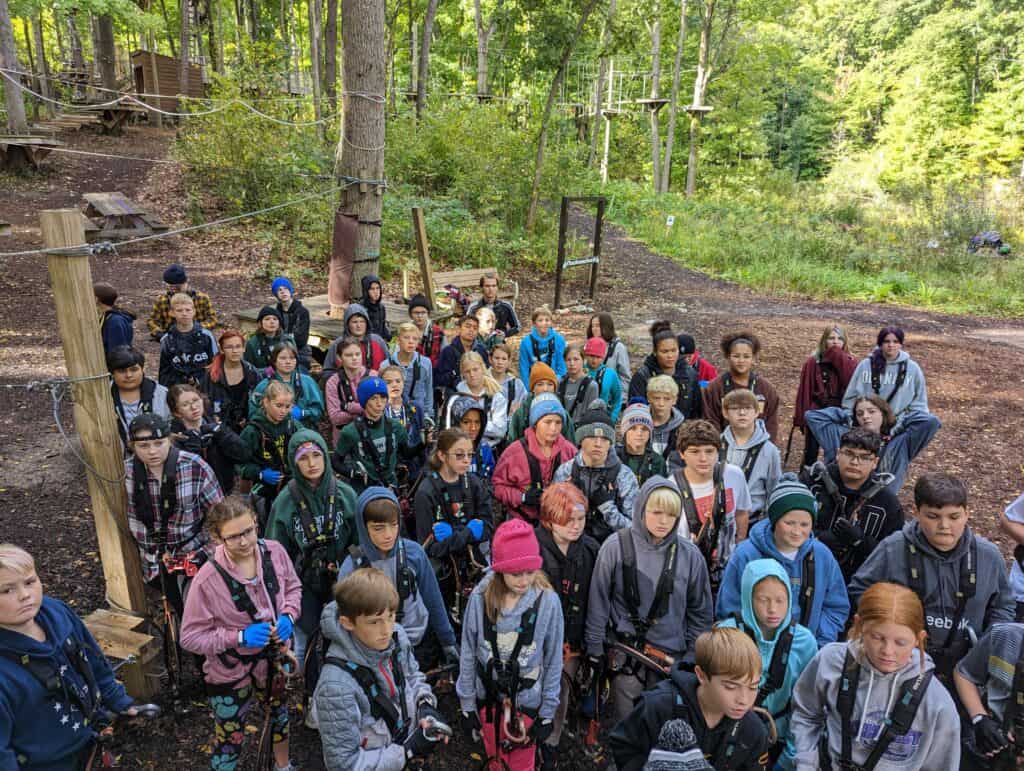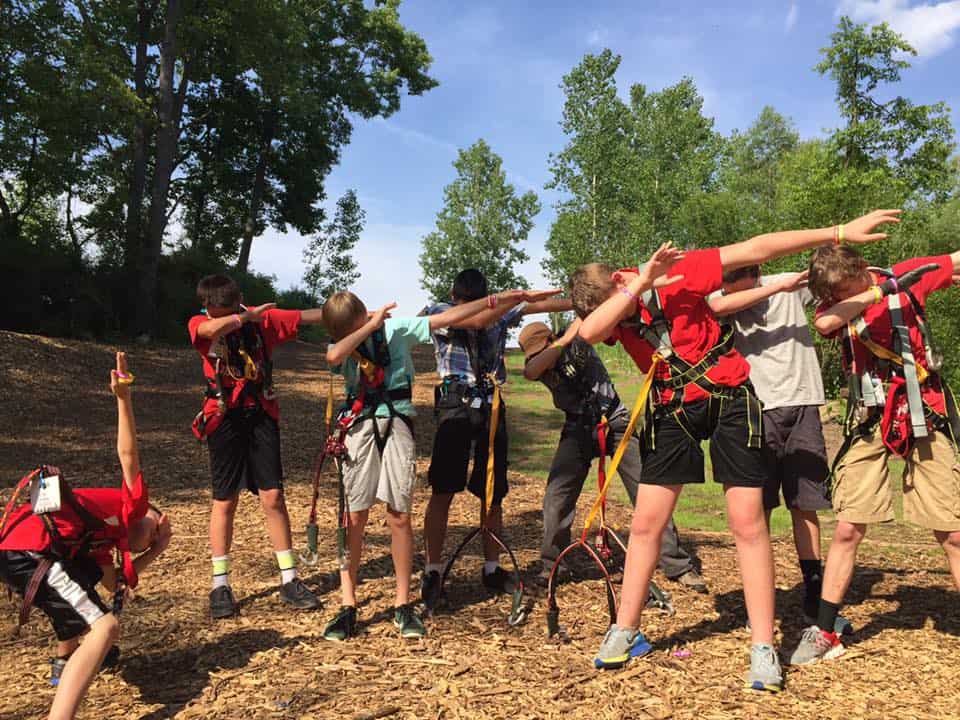 Tell us about your next group adventure