School & Team Outings at TreeRunner

Make learning fun – and make the lessons learned last
Looking for an exciting and unforgettable outdoor adventure for your school group or team? Look no further than TreeRunner Adventure Parks! Our Grand Rapids location offers over six acres of thrilling treetop courses that range from introductory to advanced levels, making it the perfect destination for school field trips and team outings.

With specially discounted rates for school groups, your students can push their limits and build confidence while navigating challenging obstacles, ziplining through the forest, and experiencing the beauty of nature from a unique perspective.

Our expertly trained staff will guide your group through the courses, ensuring safety and providing encouragement along the way. Plus, our park is fully equipped with state-of-the-art safety gear, so you can relax and enjoy the adventure with peace of mind.

Don't miss out on this incredible opportunity to challenge your students and bring your team closer together in an unforgettable outdoor setting. Book your group adventure at TreeRunner Grand Rapids today!
Group sizes are welcome from 2 to 100+ with discounted weekday rates.
Free bus parking on-site! Park facilities include plenty of picnic tables for a great outdoor lunch during your time at the park.
When planning your schedule with us, we recommend planning for 4 hours of time at the park. This includes getting the kids off the bus, a 30-45 minute facilitation, up to 2.5 hours of climb time, de-harnessing after your climb, and getting everyone back onto the bus.
Many teachers have asked us for ideas on how to incorporate this into their curriculum to ensure that they get the most out of their field trip in Grand Rapids with us. Below are some ideas on a few topics that will relate to your experience at TreeRunner.
Physics of a Zip Line
Group bonding
Environmental Sustainability
Botany
Ecology
Tree Growth and Biology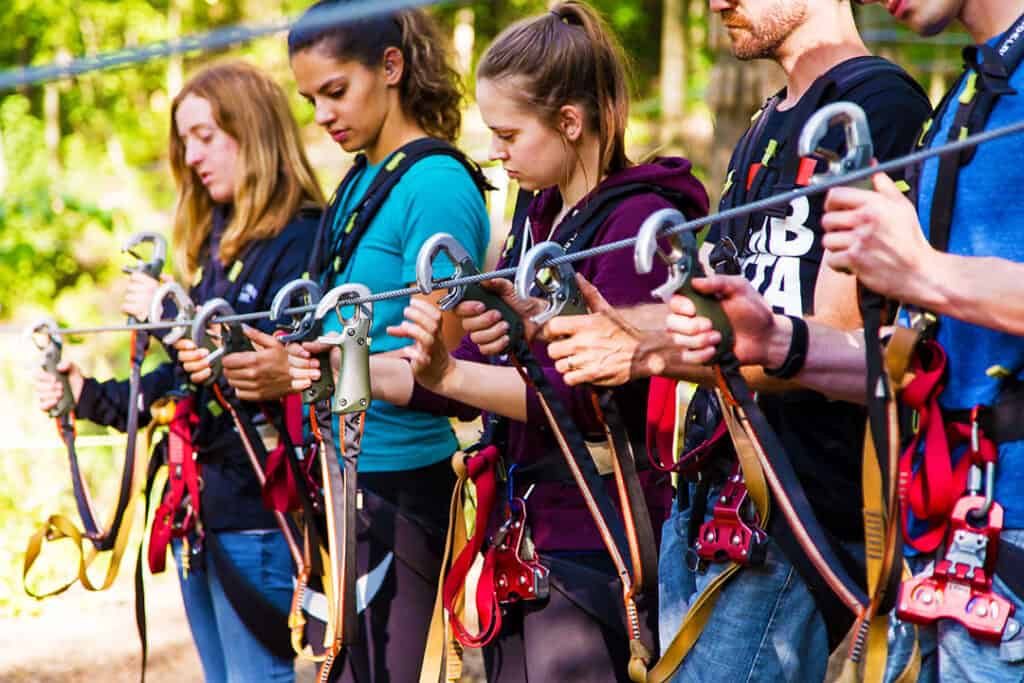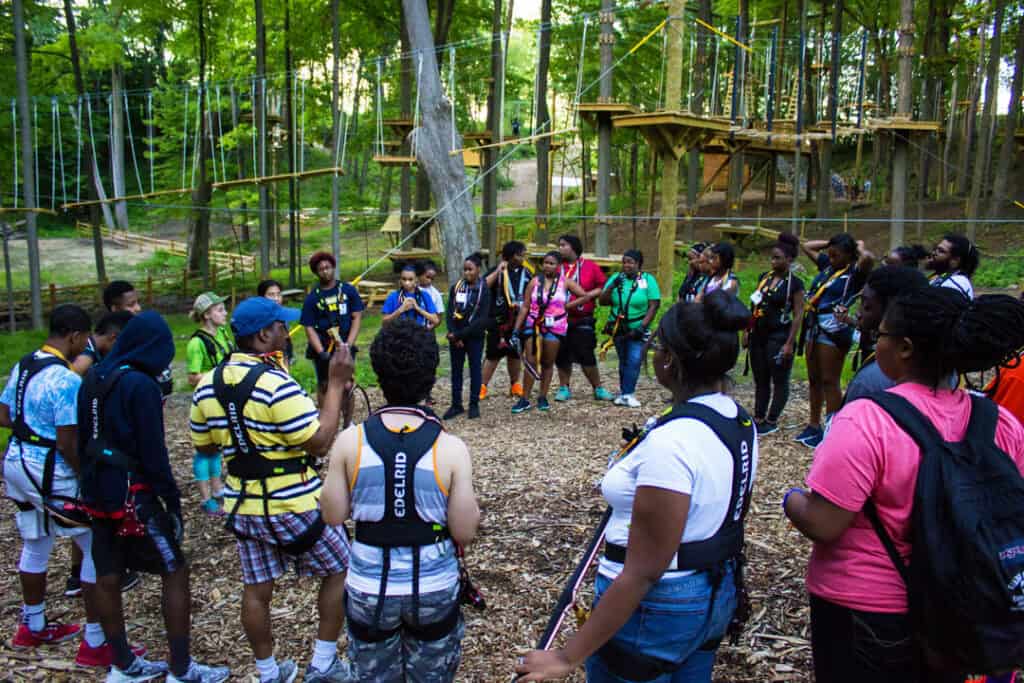 Tell us about your next group adventure