Team Building at TreeRunner

Elevate Your Team Building with a Refreshing Treetop Adventure
Discover a team-building experience like no other, where fun, effectiveness, and innovation come together to create lasting memories and foster collaboration.

Our Team Building programs are highly adaptable, taking into consideration factors such as group requirements, team dynamics, and leadership objectives. By customizing each experience, we ensure it aligns seamlessly with the unique needs of your group.

To help us tailor the perfect Team Building adventure for you, kindly fill out the form below. Upon receiving your submission, we'll get to work crafting a one-of-a-kind experience designed just for your team.
Please note that facilitations are exclusively available during the Spring and Fall months, from Monday to Friday.

Get ready to embark on a truly transformative Team Building journey among the treetops!
What Are Some of the Benefits of Team Building?
TreeRunner Team Building takes groups out of their day-to-day lives, breaks down barriers, and helps participants learn to work with new team members all while being 10-40 feet in the air. Some of the goals we can target include:
Communication Development
Conflict Management
Leadership Development
Trust Building
Creative Problem Solving
Time and Resource Management
Through our Team Building Programs, we work with strong and capable teams, as well as inconsiderate and uncooperative teams, and teach them how to work better together through our guided facilitation.
What Does a Team Building Experience at TreeRunner Look Like?
After you fill out your contact form, we will contact you to walk through the details of your experience and work with your group to design the best experience to meet your needs. We have two different team building experiences:
Team Bonding: A facilitator will conduct challenging ground initiatives to encourage group cohesion, trust, and communication. Following the debriefing, your group will get harnessed and continue into the treetops to experience our park on their own.

Add On: + $8.00. Group tickets must be purchased. Groups of 16 or more climbers.
Flat Rate: Groups of up to 15 climbers: $825.00

Team Development: Customized facilitator-led ground initiatives and a debrief, followed by a supervised climb. Your groupwill be up in the trees and given skill-based challenges by a facilitator from the ground. Everyone is involved, even non-climbers!

Add On: + $10.00. Group tickets must be purchased. Groups of 16 or more climbers.
Flat Rate: Groups of up to 15 climbers: $850.00
Our goal is to provide a life-changing experience that helps you reach any goals you've set.
Why is Team Building at Our Outdoor Adventure Park Effective?
The responsibility of our facilitators is to help people learn. We do this by applying deliberate experiences to relevant activities that are designed to increase motivation and promote cooperation.

Our facilitators are trained through rigorous training to ensure that they have the tools at their disposal necessary to meet complicated group needs.

Each group is given a custom experience so that no two Team Building activities are ever the same, just as no two groups are. Even if you were to bring the same group of people to the park twice, each experience will still be different as the dynamics of the group evolve over time.
Reminder: Group Reservations are available for groups of 7 or more!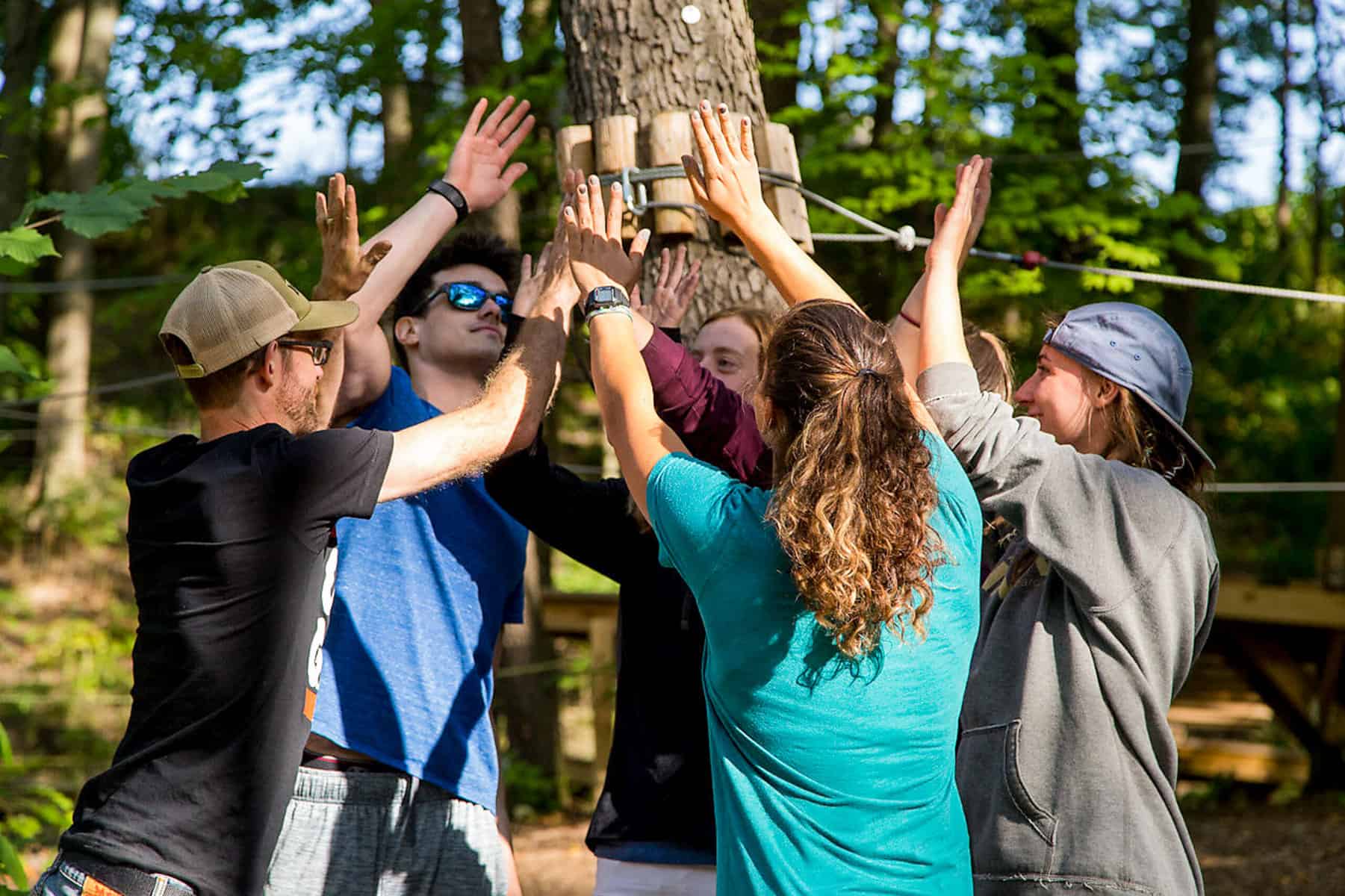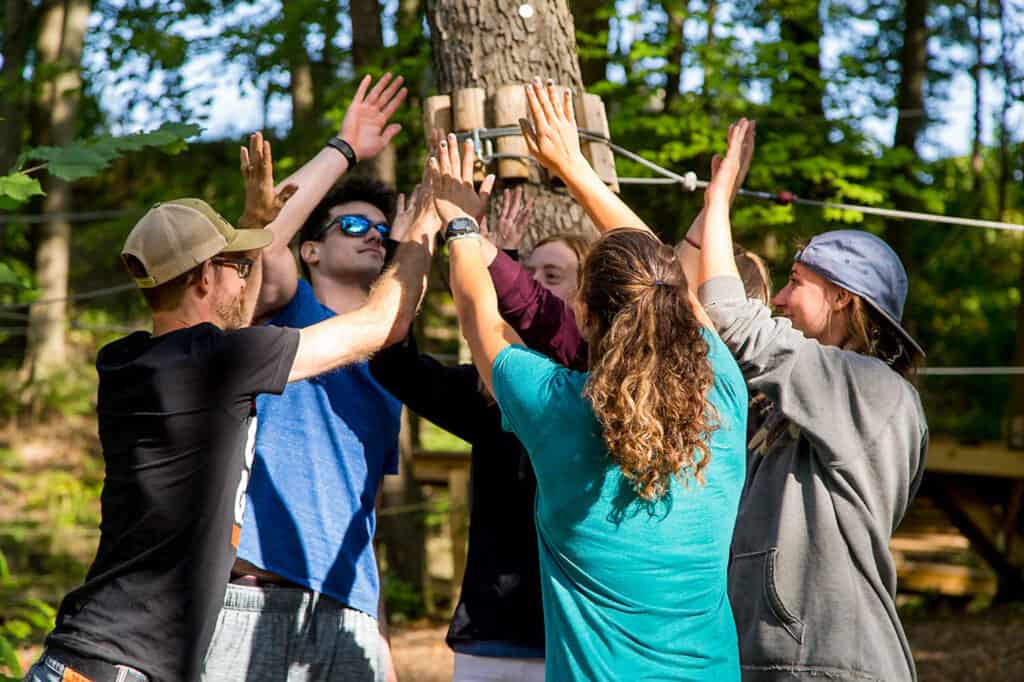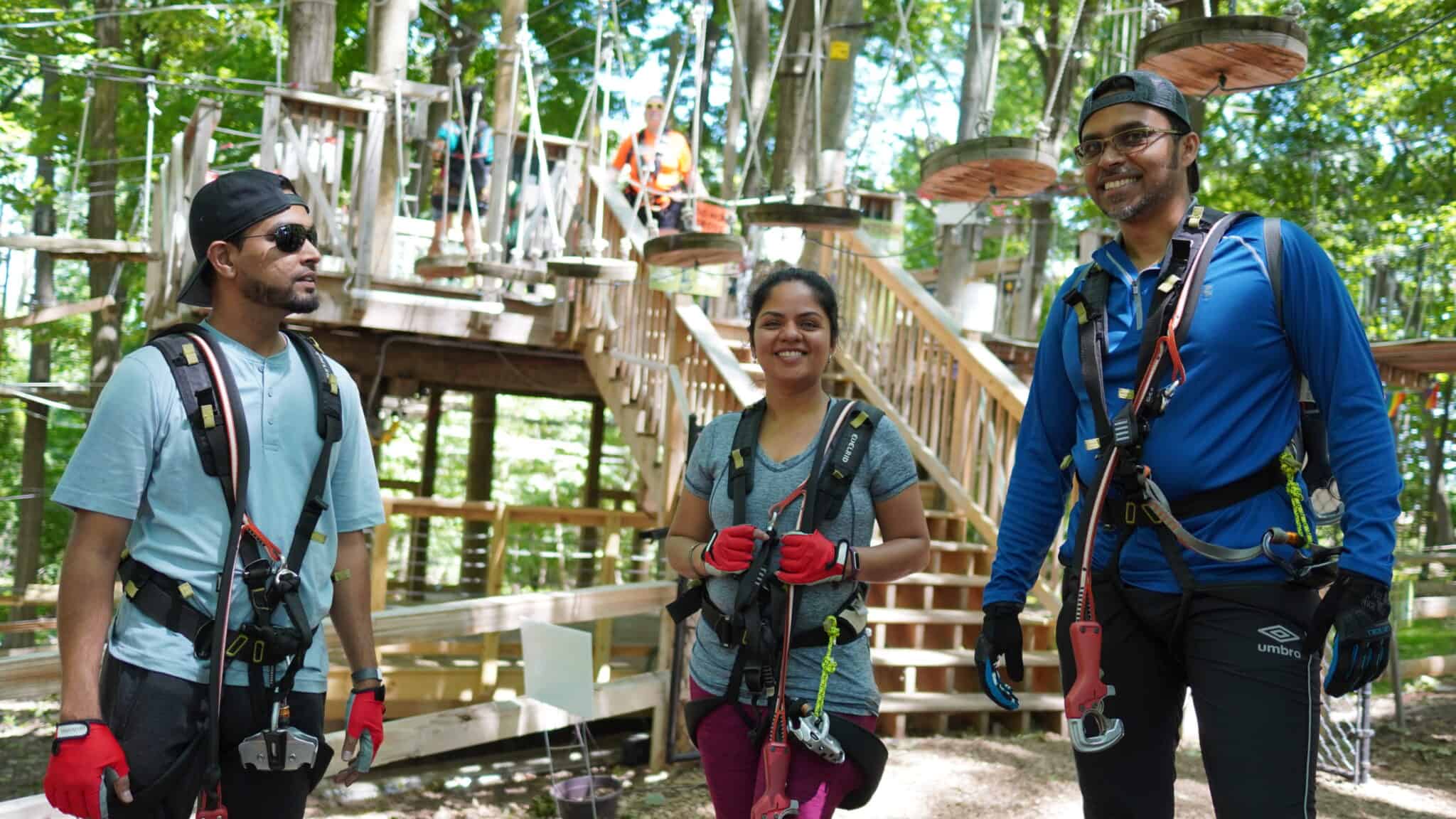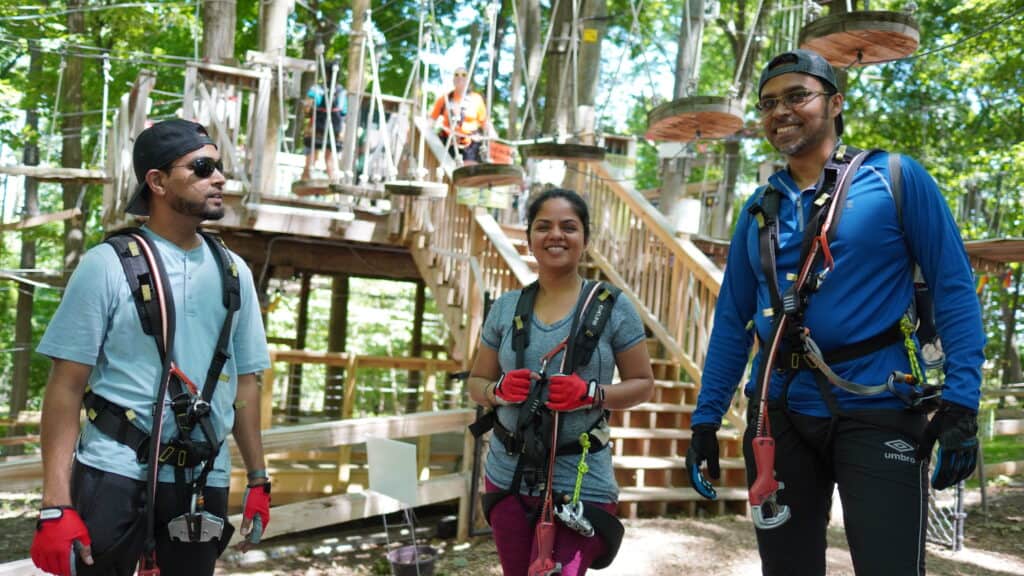 Tell us about your next group adventure