Corporate Group Outings at TreeRunner

Make learning fun – and make the lessons learned last
Are you looking for an exciting and unconventional venue for your next corporate event or team-building activity? Look no further than TreeRunner Adventure Parks!


Our West Bloomfield location offers a one-of-a-kind outdoor retreat and training opportunity, featuring over 138 thrilling obstacles and 47 zip lines that range from beginner to advanced levels. Whether you're looking to build trust and communication within your team, or simply to let loose and have some fun, our aerial adventure park is the perfect destination for your next corporate outing.


We offer a unique combination of exhilarating challenges and breathtaking natural scenery, ensuring an unforgettable experience that will bring your team closer together and leave a lasting impression. Our expert staff will provide guidance and support every step of the way, ensuring safety and providing encouragement to help your group overcome any obstacles.


In addition to providing a fun and memorable experience, TreeRunner Adventure Parks is also a great way to promote health and wellness among your employees. Our courses provide a full-body workout and can help improve strength, balance, and coordination.


So why wait? Book your next corporate group outing at TreeRunner Adventure Parks in West Bloomfield and get ready to climb to new heights and build lasting memories with your coworkers!
Reminder: Group Reservations are available for groups of 7 or more!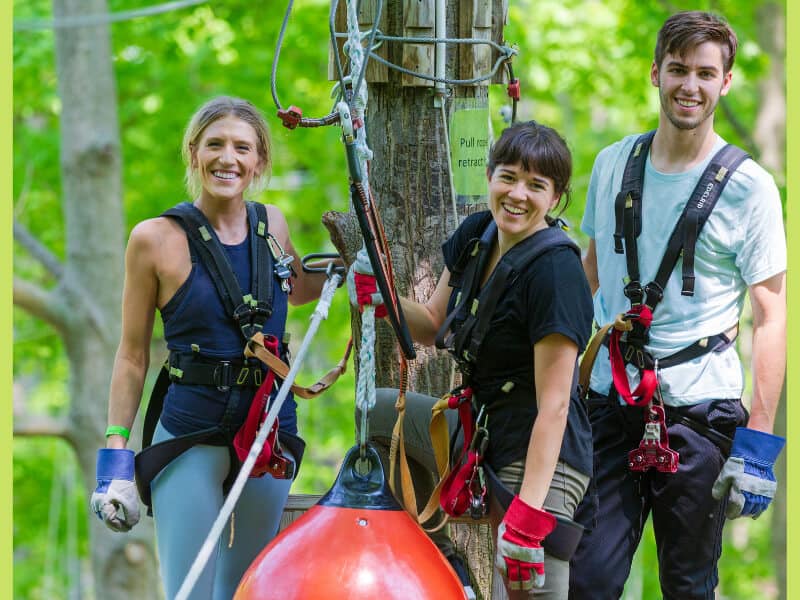 Tell us about your next group adventure